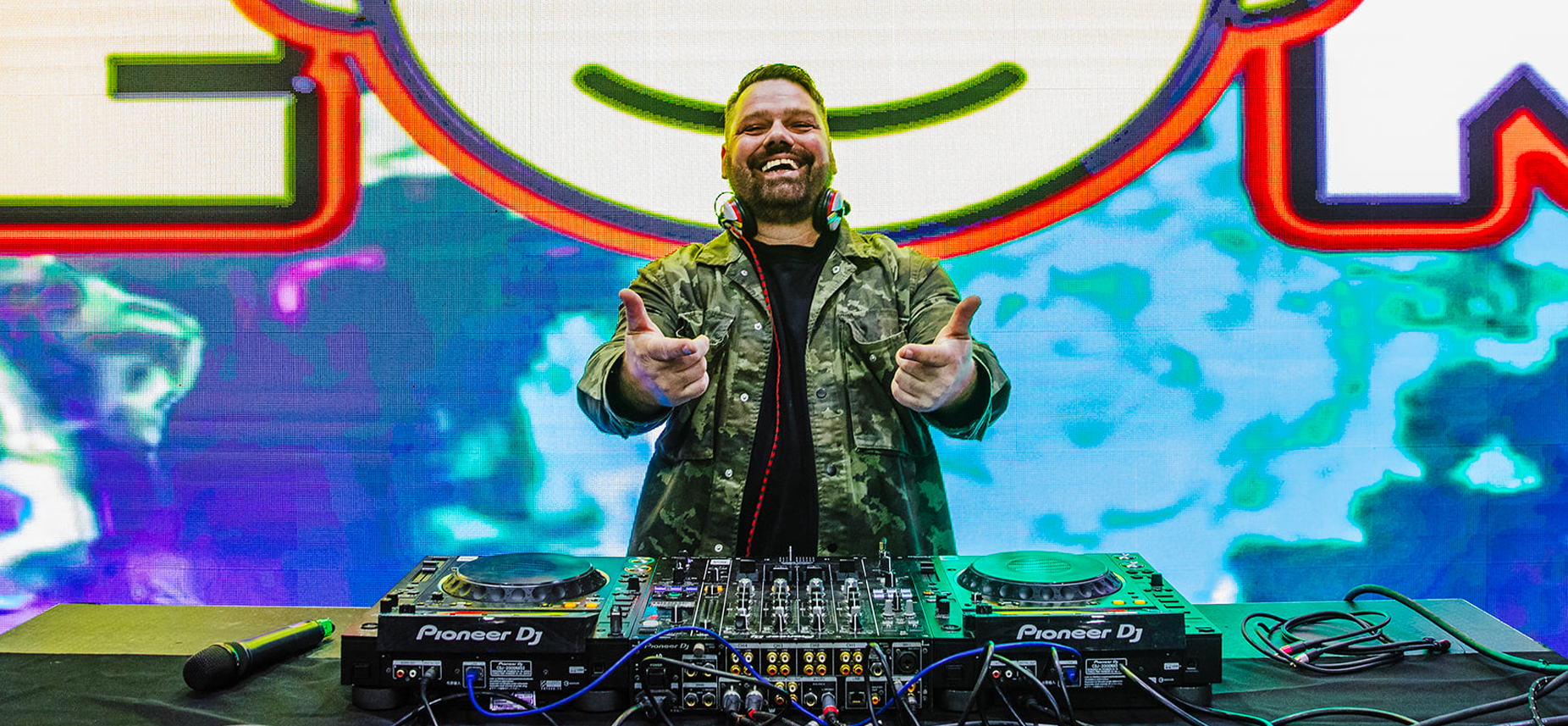 I have been a DJ for over 20 years. I come from a clubbing DJ background and have been lucky enough to DJ at some amazing events in Cornwall and across the UK. Living the dream and DJ'ing alongside some of my biggest idols in Dance and Rave Music.
As a Wedding DJ, I have played at hundreds of weddings in Cornwall and Devon plus rave and club events, underground venues and big family events. My style of music is across the board as long as it's happy, uplifting and you can throw shapes to it on the dance floor.
From having played House music for Cream to playing Clubland Bounce bangers at club events all over the UK. Having shared the decks with the likes of Skepta, Agro Santos, Showtek, Tim Westwood, Prof Green, Dave Pearce, Judge Jules, Ratpack, Hixxy, Darren Styles, Tidy Boys, Lisa Pin Up, Andy Whitby plus many more.
I love being a Wedding DJ as I am able to play music from across the board, that I wouldn't usually get to play at one of my club gigs, all those cheesy guilty pleasures that everyone loves. Whether it be the biggest anthems across the Decades, Disco, Chart and Pop and more. But having the ability to also provide something more cool and modern and not just your average party disco music.

I am very fortunate to have some long standing DJ residencies across the UK including Rave Kidz which is the UK's biggest and craziest Family Rave Event with shows all over the UK. As well as residencies for Hard Energy, Sound Pulsation and Utopia, warming up for DJs such as Ultrabeat, Flip n Fill, N-Trance, Darren Styles, Dave Pearce, Andy Whitby and many more.
Alongside my DJing I also produce music and have been signed to Bounce Heave Digital and DNZ Records with releases across Beatport and all major download sites. Including remixes of Lady Gaga, Black Eyed Peas, coldplay & many many more. Check out some of my releases below.
Also visit my official DJ Ben Jammin page HERE
More than just a DJ
As well as being a DJ I am also an avid videographer and have now captured over 100 weddings on video in Cornwall and the South West. So for the past few years I have been able to offer couples a unique all day service, where during the day I can film the big day and then jump on the decks and party with everyone in the evening till the last person is standing.
I am lucky enough to do all of this alongside my life time partner of 25 years, Ami. Together we have build up Cornwall Parties to be a huge success. As a wedding photographer herself it made perfect sense to go into this venture, 6 years ago, together. Alongside Cornwall Parties we also run Westcountry Wedding Films & Photos and so we are able to provide Cornwall's only Ultimate Wedding Package.
Check out some of my DJ Mixes