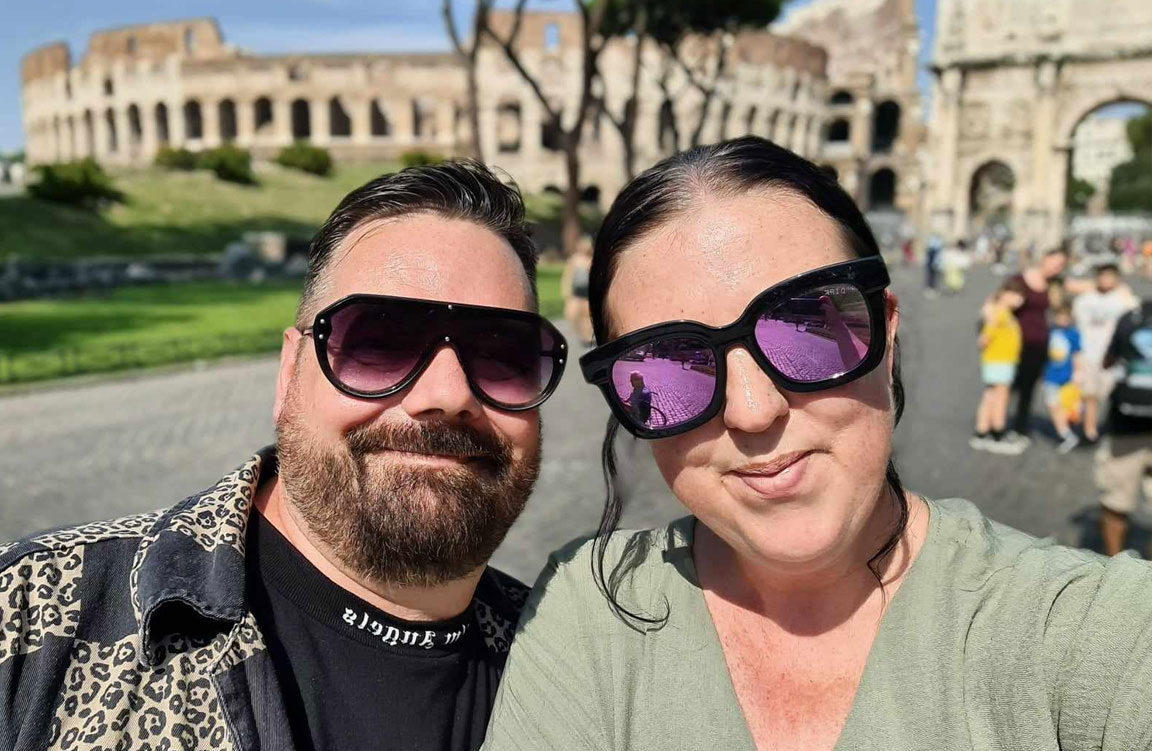 Hey there, we're Ben & Ami, I mean (Ami & Ben as Ami is the boss!)
We have been doing wedding Discos since 2014 across Cornwall and the South West. Ami and I are both experienced wedding DJs and have rocked many wedding parties. Ami is your party anthems girl, she will please everyone with her selection of floor fillers from across the decades. I am more your dancefloor bangers & Dance Anthems kind of DJ, so together we have got the party covered.
I have been a DJ for over 20 years. I come from a clubbing DJ background. Even to this day, alongside weddings I am travelling around the UK playing at clubs and festivals. I play a lot of House, Dance Anthems, Techno & high energy dance music. Together we run our own events, Hard Energy which is a dance event in the South West as well as Rave Kidz, which is the UKs craziest Family Rave Party.

More than just DJs
As well as being a DJ's we also a photographer & videographer. Ami has been a wedding photographer for 5 years and has captured 100s of weddings. Whilst I am nifty with a video camera and editing. So together we are able to provide professional Wedding Photography & Videography. Ami has a wonderful website for all this side of things Ami Darling Photography
We have been married for 26 years and we have a 23 year old son. We know each other inside out so working together just feels natural which helps keeps our couples at ease during a stressful day as we just do our thing.
Check out some of my DJ Mixes