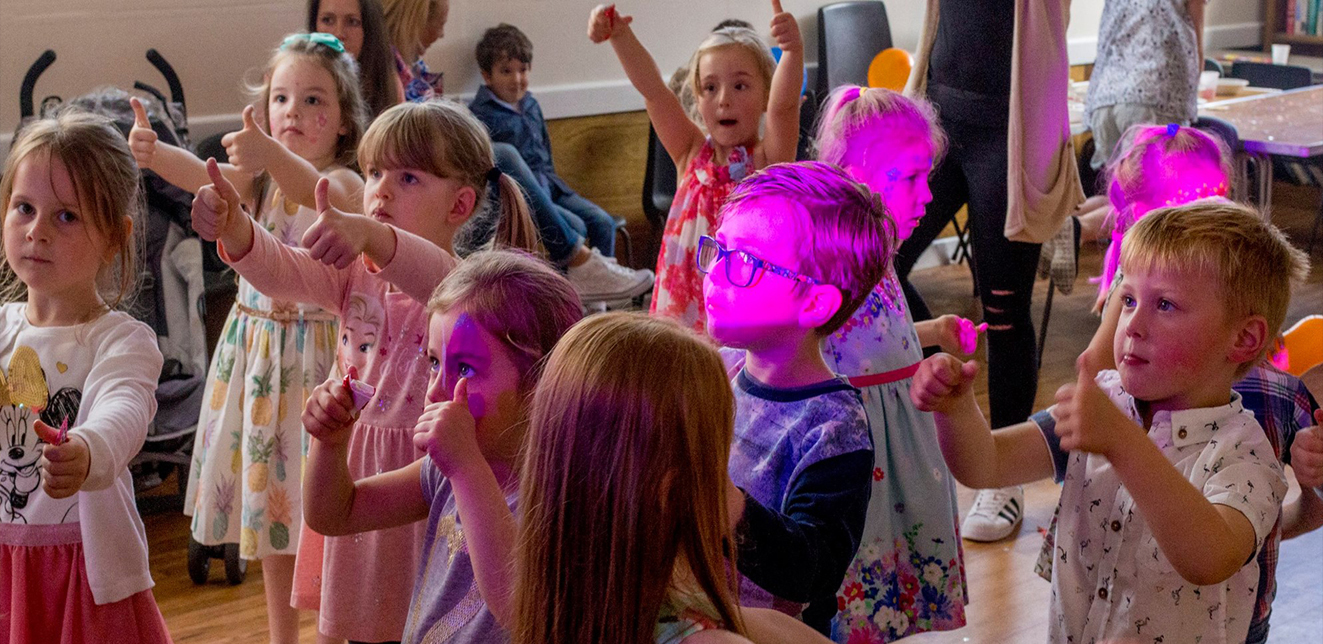 Welcome to Cornwall Parties, home to all things Children's Disco & Parties. We are one of Cornwall's BEST Children's party suppliers, making sure your child's party is one to remember for years to come. We aim to bring the WOW factor to all our parties with our amazing light show and entertainment. All our parties are high energy and interactive with lots of games, prizes and fun, along with a fantastic sound track playing the biggest chart and party songs.

We boast amazing reviews and 110% reliable. We play the biggest party bangers and interact with all the children with all our games & entertainment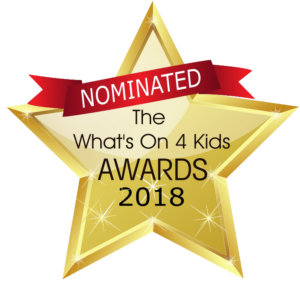 Full Disco, DJ & amazing Lightshow, Games, Prizes & Certificates
PRICE FROM ONLY £140 FOR 2 HOURS
We will arrive 1 hour before the party starts to install our amazing disco and light show that will WOW all the guests. We use the same light show and sound system that we do for all our high paying weddings. So you will not get somebody setting up on a venue table with some dodgy cheap disco lights and ropy 30 year old speakers.

For the first hour of the party we play the best current & popular party songs until all the guests have arrived. Once everyone has arrived it is non-stop party fun. We play lots of games in the first half of the party, with dance offs, sing offs, lots of interaction with the children and we even get all the parents involved. We then end the first half with the infamous 'yes / no' game which goes down a storm with all the children.

We then break for party food, giving all the children a chance to relax, get a drink and have some food. Afterwards its then time to do the birthday cake. We ask the birthday children to step up into the spotlights created by our lights, we get everyone into a circle and sing that all important birthday song.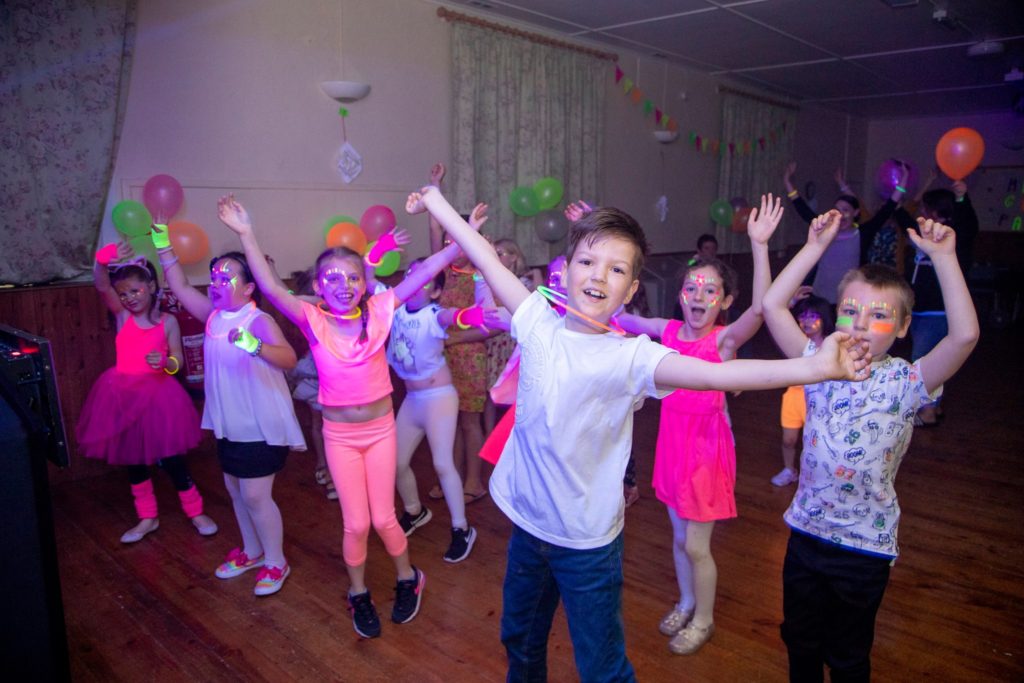 The second half is back into party games but this time we play the classics like Sleeping Lions, Musical Statues, Limbo, a game of fetch which all the kids love. We then end the party with one big party dance which we get all the kids and parents involved in.

I know we are not the cheapest kids disco in Cornwall but it really is true, that you get what you pay for. If you are looking for something cheaper I am sure you can hire somebody who only has a few months experience as a DJ, who works full time during the day, who will turn up, set up some dodgy cheap disco lights and just play music at the kids for 2 hours.

However, We are a full time, family run disco & entertainments business. We come with 2 members of staff, that not only have 20 years of real DJ and event experience but also experience in working with children, having both been instructors in cadet forces, so managing over 30 child is like second nature to us. We have been nominated for numerous awards including best Children's business in the What's on 4 kids Awards and Muddy Stiletto Awards. We were also nominated in the UK's Pro Mobile DJ Magazine Awards. We have hundreds of 5 star reviews and over 7000 followers on Facebook.
Want more than just a disco?
Then check out our other fantastic add on's below. Our famous Kids Parties are packed full of great music and fun games. Our fantastic light show will transform your venue into an amazing kids disco and our professional DJ will run the whole party for you. Sounds great doesn't it? But there is more, please see below to add on any of our services to your party to make it the BEST EVER!
CANDY FLOSS
CANDY FLOSS FOR EVERY CHILD - £40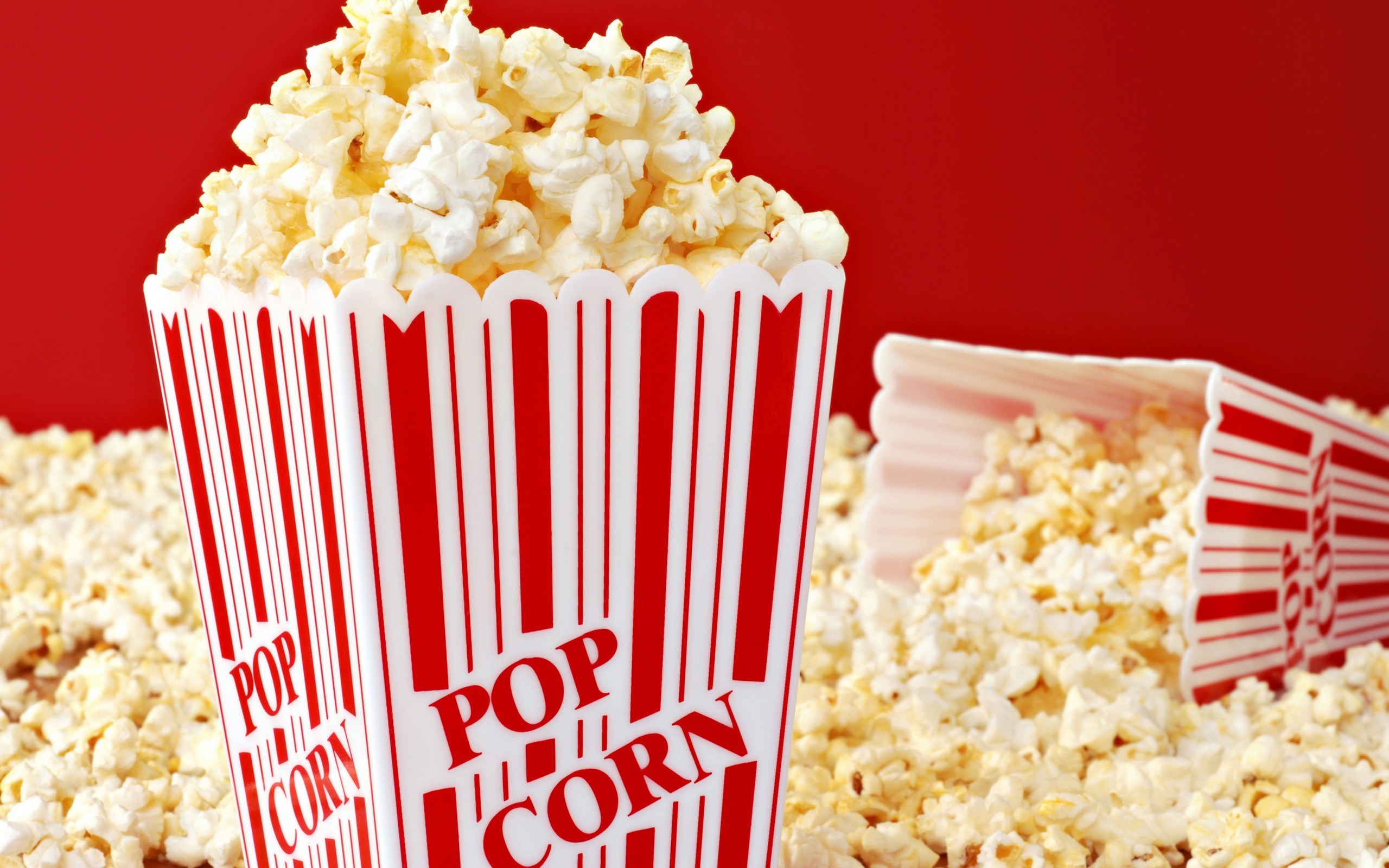 POPCORN
POPCORN FOR EVERY CHILD - £40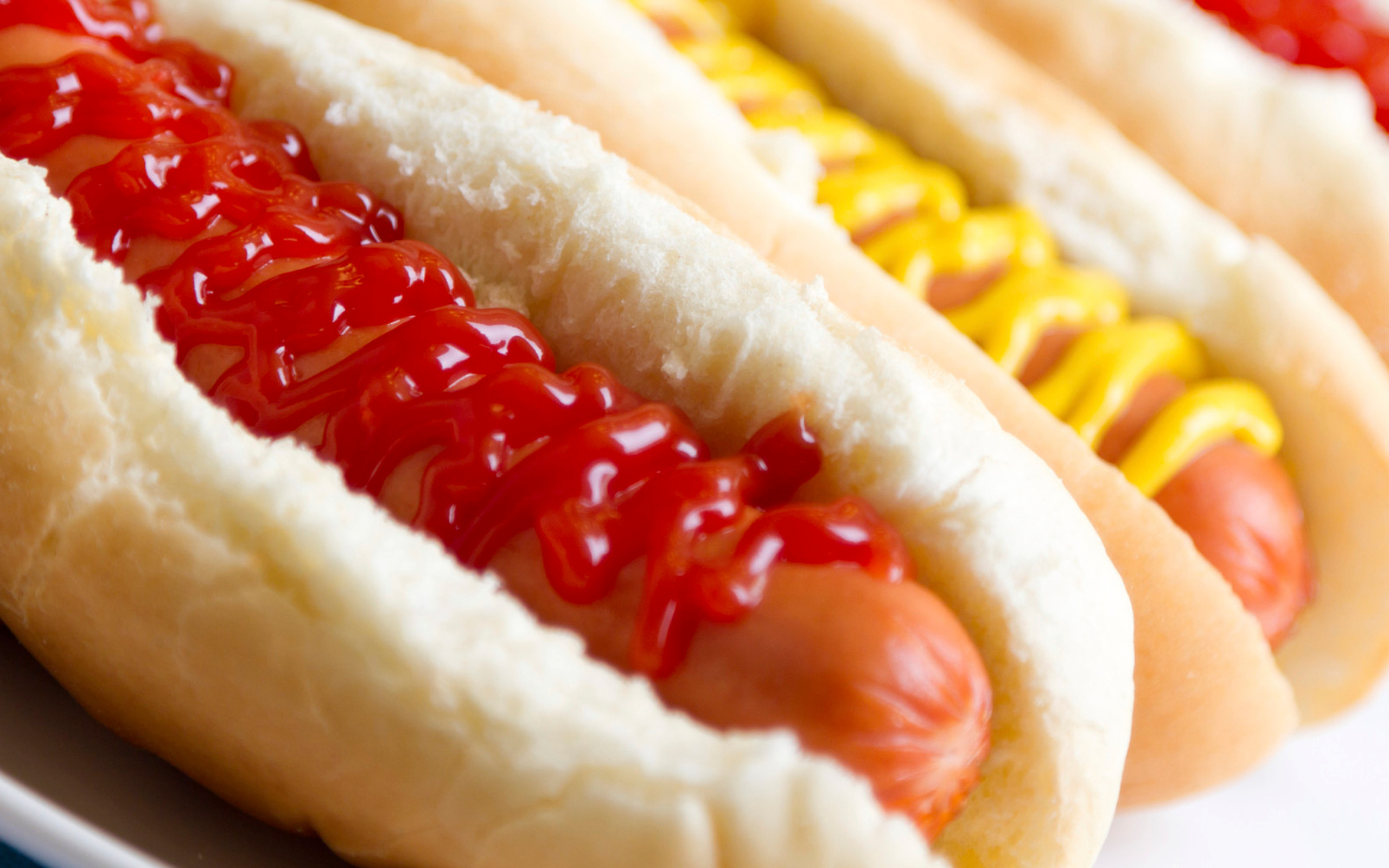 JUMBO HOT DOGS
30 HOT DOGS - £40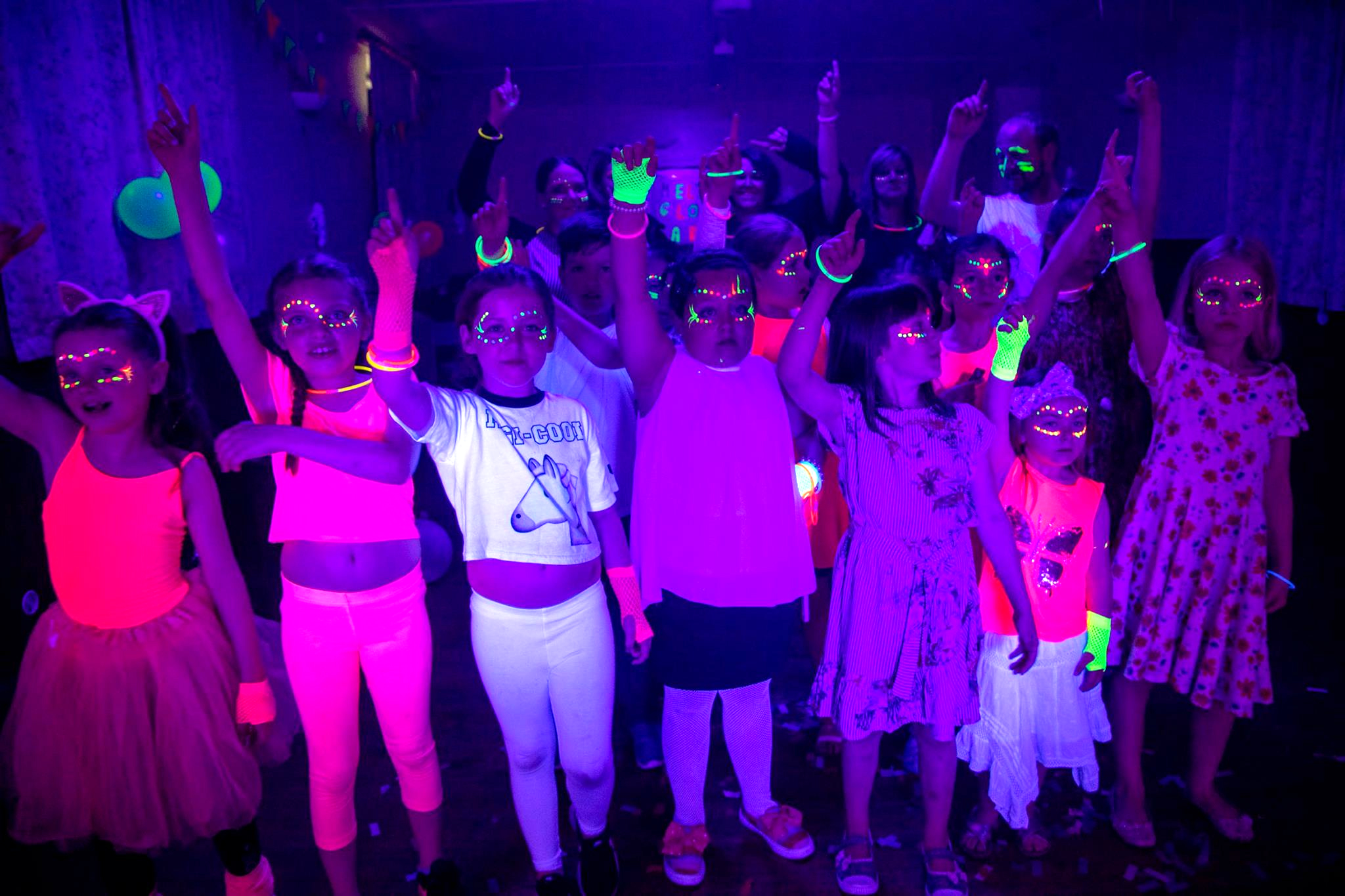 UV GLOW PARTY
includes UV Face Paint & UV DISCO - £40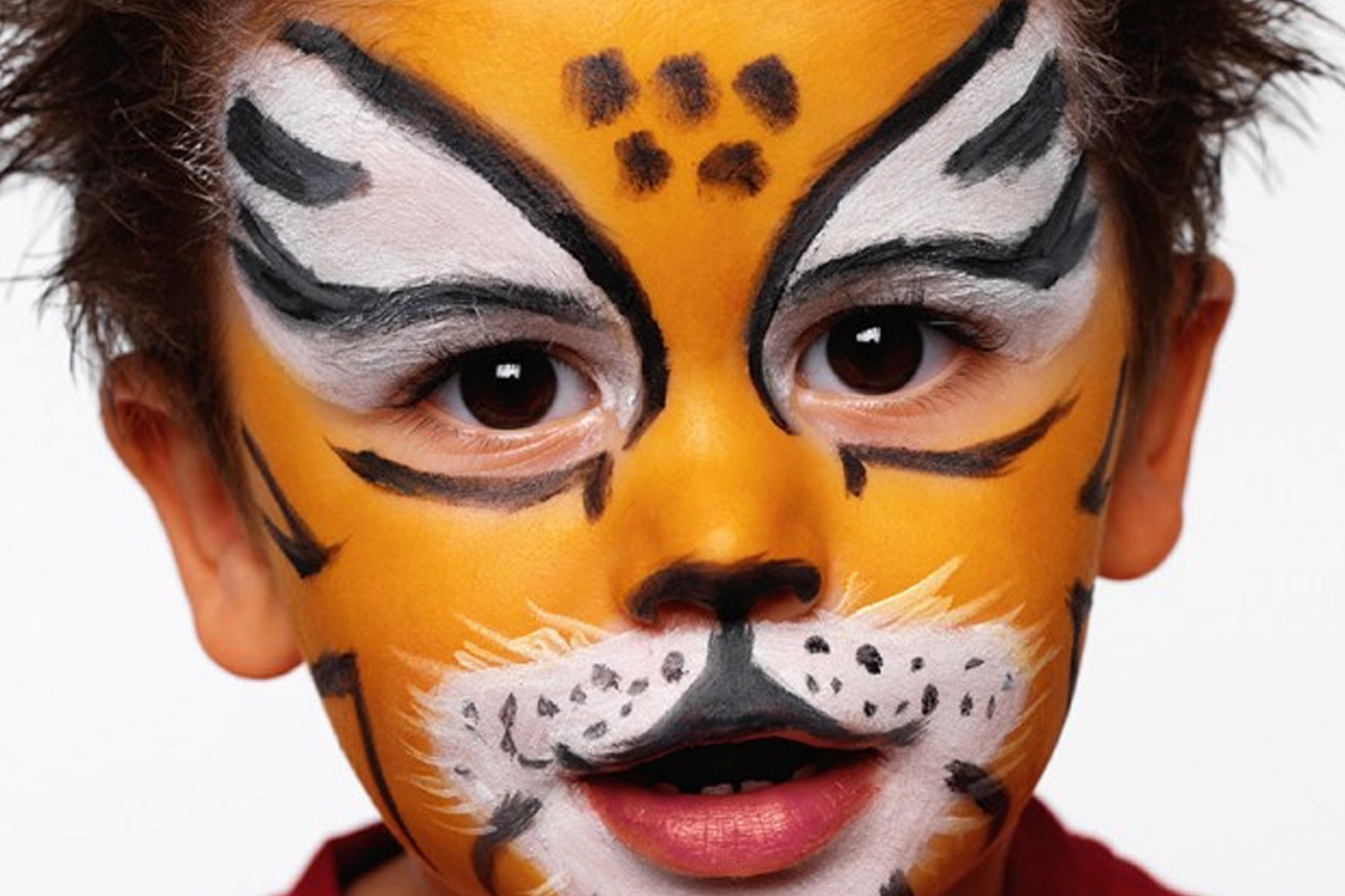 FACE PAINTING
1 hour of basic face painting - £30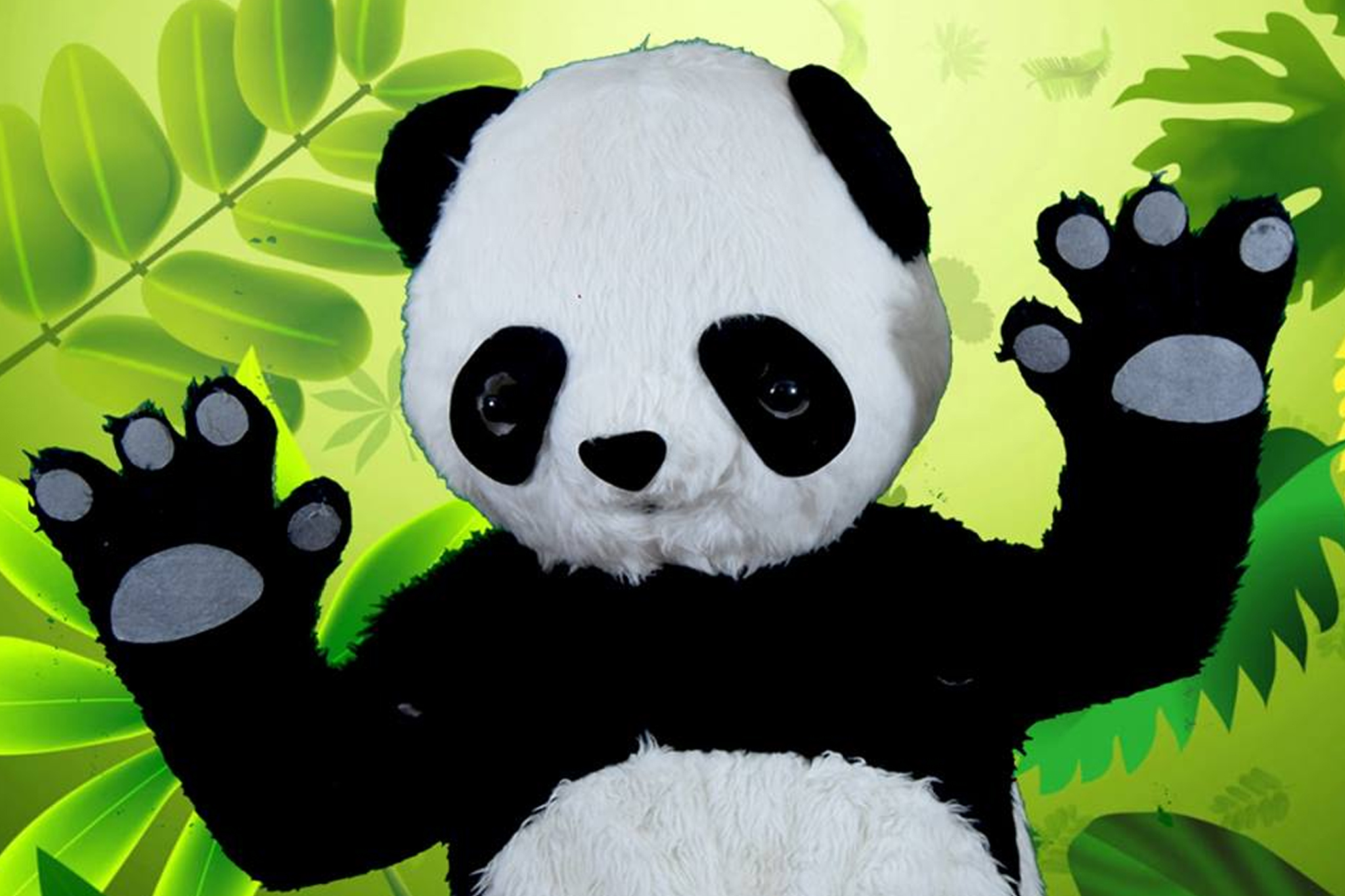 PING THE PARTY PANDA
Add our fun Panda Mascot - £15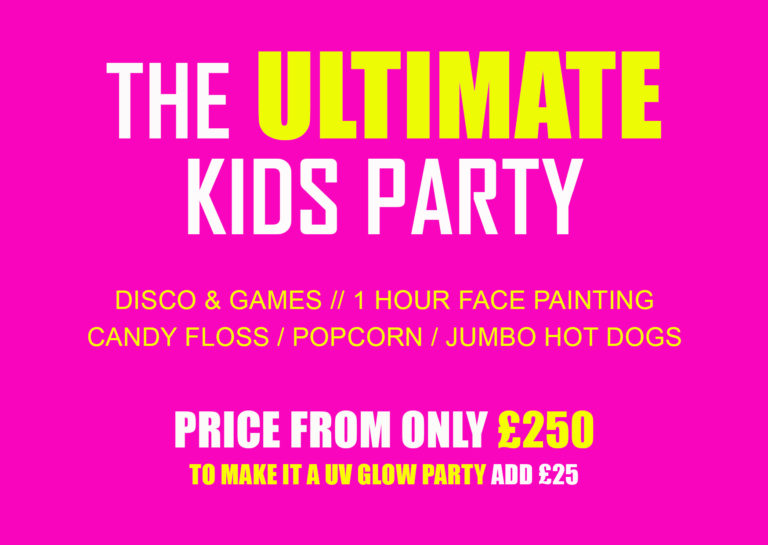 Don't fancy doing anything and keeping things simple? Then we can take care of everything. All you would need to do is supply drinks with our ULTIMATE KIDS PARTY
Raver Babies presents THE GREATEST SHOW
The Greatest Showman theme Family rave Event
Now for our greatest SHOW to date there is only one act on the planet from the world of Rave that can bring us the greatest show. He was the original creator of Pretty Green Eyes, Heart of Gold, Sweetheart and 100s more. THIS IS ONE NOT TO BE MISSED, so grab you glow sticks, your whistles & your kids and join us for......
A Classic FORCE & STYLES Set with
DJ FORCE & MC WHIZZKID
STEVE LID
TOMMIE UICK
RAVER BABIES DJs
1pm - 4pm
FALMOUTH PAVILLIONS, FALMOUTH
**This event is also in support of STOMP 4 JOSH, raising money for the amazing Royal Lifesaving Society 🙂
**ATTRACTIONS**
PRIZE FOR THE BEST DRESSED RAVER
GAMES DURING WARM UP DJ SETS
FULL STAGE PRODUCTION
LASER SHOW
SMOKE MACHINES
CONFETTI CANNONS
BUBBLES
UV GLOW PARTY
UV FACE PAINTING
BOUNCY CASTLE
LARGE INFLATABLES
GLOW STICKS
CANDY FLOSS & POPCORN
FULLY LICENSED BAR
QUITE LOUNGE BAR TO ESCAPE THE MADNESS
Check out what availability we have for 2018 / 2019 / 2020 below